Professional IT Services for Cornwall
Our IT support services are perfect for small businesses that dont want the costs of hiring an IT professional, but need expert IT help
IT Support
Fast and reliable 24/7 IT Support, both remote and onsite, to support your business.
Microsoft 365 and Cloud Services
Cloud solutions, such as Microsoft 365, allow you to operate securely from anywhere, at any time.
Antivirus and Internet Security
Email security, Antivirus and Firewalls to protect your business from attack.
Website Design
We can build a professional website for your business so that customers can find you.
Wired and Wireless networking
We can setup your office network, or improve your wireless coverage in your office.
Data recovery and Backup
We can recover lost files or backup your company data.
We deal with your IT so that you can focus on your business
PC, Mac support
We support Windows PC and Apple Mac computers. As well as Android and iOS mobile devices.

Wireless and Wired Network & Connectivity
We can install, setup and maintain wired and wireless networks.  We can install and configure network equipment such as Routers, Switches and Firewalls.

Professional IT Support for businesses in Cornwall
We are based in Camborne and we can provide on-site support to Cornwall and remote support anywhere in the UK.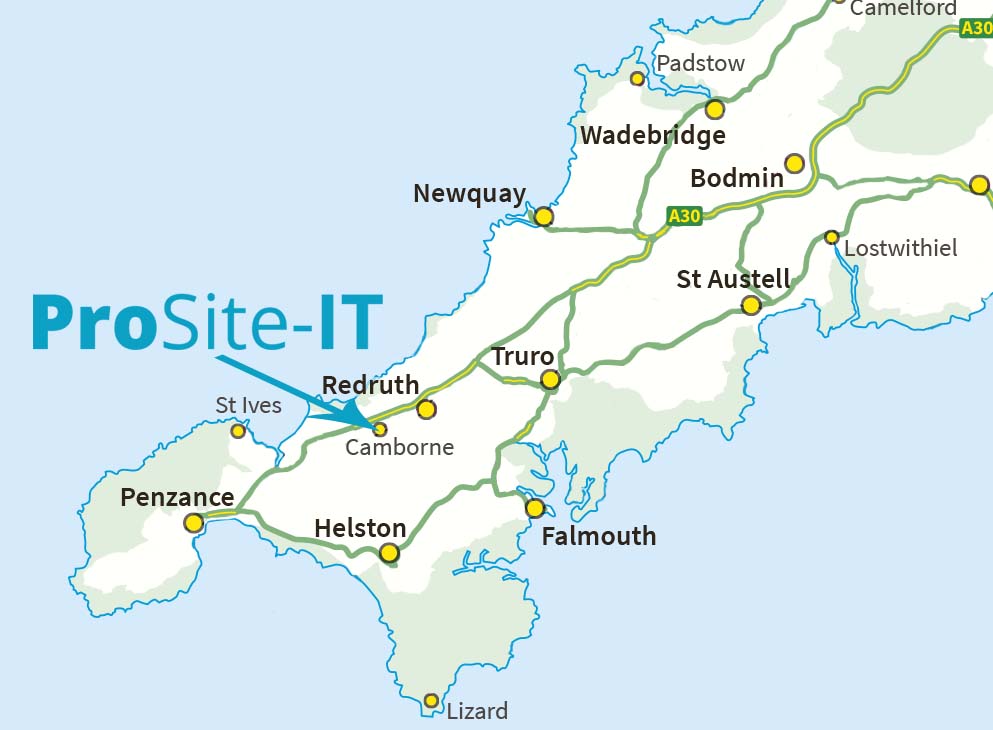 Prosite were great, I would highly recommend them.